A few days ago, I was fooling around with the camera and took a photo out the window I often stare at while pondering the white page before me and what words would paint a colorful story. While looking at the photo I thought, heck why not snap a shot every once in a while, just to see how a miniscule spot in the cosmic world changes? So from time-to-time expect a few photos of what's going on outside my window.
Right now it's all about the changing colors. One tree donned a dress of gold and soft orange for the big fall dance, while all around it, gently swaying limbs clothed in green stand ready to be the next centerpiece framed by my window.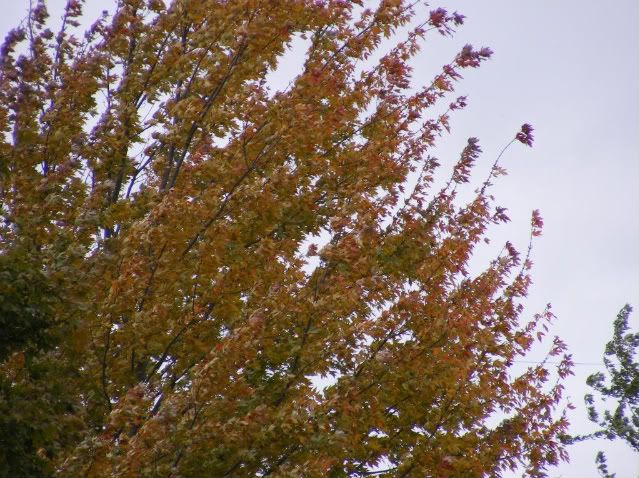 I zoomed in on the tree trying to capture the subtle shades of color. It's probably a maple, but I'll let you know for sure.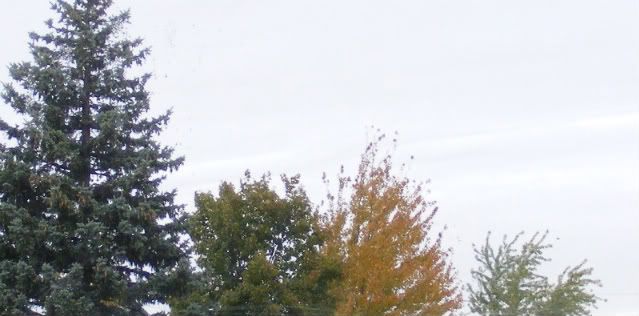 Yesterday, I took a quick photo of what I actually see while sitting at my computer. No barky trunks or grass green, just a leafy outline against the sky
Today, the sky weeps for whatever it is that makes the clouds turn gray on a chilled October day. A view with the window closed casts a misty look with color barely showing through.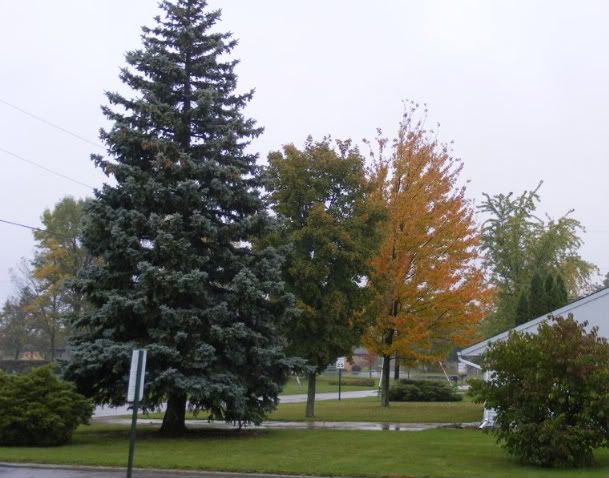 Throw the window open, and the world becomes a brighter, more vibrant place, even on a rainy day.